Sydney Flood Master is one of the main specialist organizations for water and flood harm reclamation across Australia. We have been a part of the cleaning industry of Australia for a very long time and hence are well-acquainted with the needs of the people of Sydney. Our experts are IICRC confirmed and would evaluate the harm caused to your property, limit the degree of the harm and restore your property to its pre-impacted state.
We understand that it is so vital to respond to spontaneous catastrophes and is also worth the job of practicality in such circumstances. However, facing situations like water or flood damage, restoring the property is of utmost importance and here time is one of the greatest elements to restrict the harm. Thus, it is crucial to begin the reclamation work at the earliest. Subsequently, for every one of our contributions, we ensure a commitment of 1 hour response time.
How do we provide suitable assistance?
We follow a systematic approach in restoring the damages caused to your property in Sydney:
We inspect the area for all kind of water damages and give a price estimation upfront with no hidden charges.
We extract the water using industry grade equipment.
We dehumidify the property so as to ensure there is no amount of moisture left behind.
We find and remove any mould development and restrict its future growth.
We clean the affected area and sanitise them effectively.
We deodorise the area for a mild and fresh fragrance.
Depending upon the amount of damage, we restore the area as needed.
Why should you choose us?
Some of our key features that will give you suitable and justified reasons as why to choose us are:
We provide 24*7 emergency services for all your water damage restoration needs.
Our experts arrive at the site in no less than 1 hour owing to our quick response time.
We technicians are IICRC affirmed and are expert specialists.
We provide speedy response and action time to evaluate early harm and restrict any further damages.
We are the specialists in water and flood damage restoration in both private and commercial properties.
We work in co-operation with insurance agents and all our technicians are insured.
We provide customisable packages to fit every one of your prerequisites.
We ensure the most reasonable costs to guarantee the best administrations at an affordable price for you.
Our work does not end at extracting water and cleaning the area but we also provide a reliable and trusted after-service support.
We have long periods of industry experience and mastery in this field, so you may always rely on us.
What is our mission?
Our mission is to be the main specialist service provider for crisis flood and water harm reclamation administrations in Sydney. It is our primary goal to give top quality services to every one of our clients. Thus, we at Sydney Flood Master ensure that you get customisable packages as per your need. We can provide our services as per your convenience and as per your time. So wait no more, reach us for any water or flood damage restoration need in Sydney.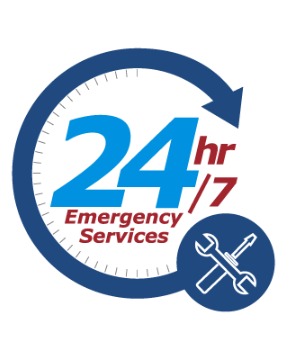 With over 25 years of experience you can rest easy knowing that you're in good hands. So, when water damage strikes, give us a call! Make Sydney Flood Master  your trusted partner today! We Can Help. our Team Experts in on Hand To Answer Your Questions. We provide water damage restoration services to all Suburbs of Sydney.
Flood And Water Damage Restoration Sydney
Sydney Flood Master is your one-stop solution for any kind of water and flood damage restoration in Sydney. Our organisation intends to provide the best service….
© Copyright 2023 sydneyfloodmaster.com.au